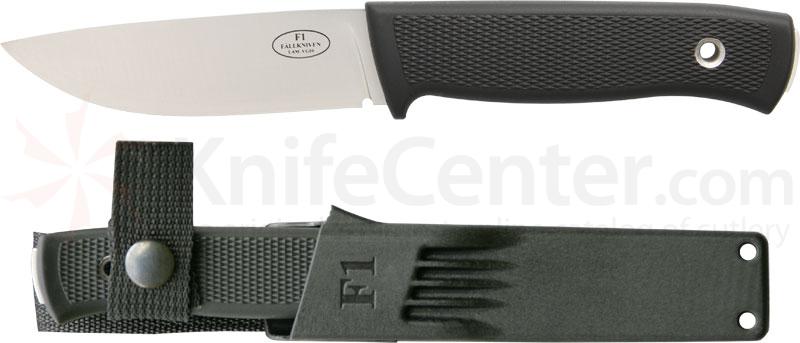 People often think that the length of the blade equates to its effectiveness. Ergo, the longer the blade the more effective it is. While that may hold true in some arguments, it does not hold water when compared with the Pilot Survival Knife Thermorun Handle Zytel Sheath, which is also referred to as the F1 and made by Fallkniven. If you ever needed a knife that could do it all, and I mean all, the F1 is the perfect tool/weapon for you to own.
Who is the Product For
Whether you are a knife collector or a person that needs to buy a really, really sharp knife, the F1 is a sound investment. You will not be disappointed with its features at all. Plus, when compared to other knives on the market, this one is quite affordable than popular brands. When it comes to what it can actually do, the sky is the limit. Be it for cutting wood or hunting, you can be rest assured that the F1 will do the job.
Main Features
Let us first tackle the aesthetics of the product. When you first catch a glimpse of the F1, it looks very sleek and stylish. While most knives would look like a broadsword due to their bulkiness, this one is compact and easy on the eyes. After all, the blade is only a little below four inches in length.
However, don't let its length fool you at all. What it lacks in inches is made up by the fact that the material is sharp or even sharper than surgical steel. Then you have the Thermorun handle, which is comfortable to hold regardless of what you are using the knife for.
Finally, the Zytel sheath is perfect for the blade and fits very well. It also has drainage at the bottom to drip any fluids that the blade may have come into contact with.
Product Specifications
Blade length: 3.82 inches

Overall length: 8.38 inches

Steel: VG-10 steel (laminated)

Weight: 8.40 ounce

Blade Thickness: 4.5 mm or 0.18″ inches

Handle: Textured Thermorun

Sheath: Zytel
Product Pros
Whether Fallkniven is a brand you may or may not be familiar with, this product is definitely well-worth your money. Priced at around $100, it is quite affordable especially with the features it has. It is sharp, durable, as well as rust and corrosion resistant.
Product Cons
One thing it does lack is an extended warranty. Fallkniven only offers two years and no more than that. On the other hand, with a knife like the F1, you wouldn't even need the warranty at all.