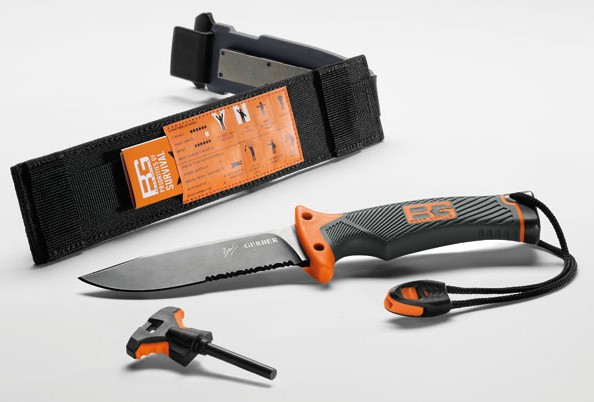 One of the icons made popular by television is Bear Grylls. You know the guy. He gets thrown off a chopper and is basically left to fend for himself. Armed only with things he can carry with him, he educates us on how to live off the land and use a survival knife. So, it's no surprise that he comes out with a signature knife of his own and thus, the Gerber Bear Grylls Ultimate Serrated Knife is one of those products. However, does this survival knife hold up to the hype? Will the Bear Grylls name be put to shame? Let us find out.
Who is the Product For?
The Bear Grylls Ultimate Serrated Knife is for people who are going hunting, camping or just want to have a really sharp knife, as this product can be used for mostly anything. It will not disappoint you as it is armed with tons of awesome features. There is nothing you cannot do with this knife.
Main Features
First of all, you will notice the size of the Ultimate Knife. It's not that short, but it isn't that long either. With a total length of 10 inches, in which the blade is 4.8 inches, you could say that this product is somewhere in between in terms of size.
That being said, it is the perfect size for a multitude of tasks that it can be used for. The blade of this product is its highest selling point. It is made with high carbon stainless steel and is a fixed blade.
In terms of sharpness, this blade will not corrode and it is built to take literally tons of abuse. It also has a drop point design, which provides strength across the blade and will preserve the edge. Plus of course, the lower half of the blade is serrated.
This means that you can use it like a saw and cut through things like rope and wood with ease. What's even more awesome is that Gerber, the maker of this product, provides a lifetime warranty for the Bear Grylls Ultimate Knife. Do note though, this product is made in China.
Products Specifications
Blade length: 4.75 inches

Overall length: 10 inches

Steel: High carbon stainless steel

Weight: 11.2 ounces

Blade Thickness: 3/16 inches

Handle: Glass-filled nylon handle

Sheath: Military-grade nylon
Product Summary
Handling the knife is made easy with the textured rubber it is made with for the handle. You can use it for long periods of time and it won't give you any blisters, which is very important for individuals who use survival knives a lot. Plus, it is also very comfortable to use and will not tire your wrists regardless of what you use the knife for.
Another feature that you can't miss is the steel butt this knife comes with. This is extremely useful to pound things or smash objects; much like you would do with a hammer. In some tests, people were even able to pound nails into a tree using the pommel/hammer the knife is equipped with.
Finally, you will notice that this product has three lashing holes in the handle. This is used to tie the knife so that it can be used as a spear once it is attached to a pole.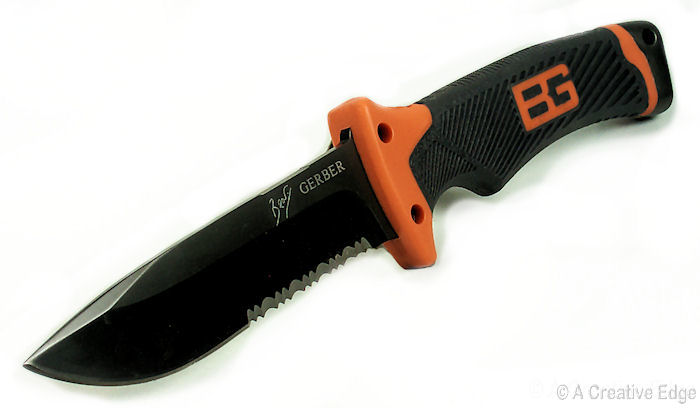 Product Pros
This product is versatile and sharp that it can be used in several activities whether indoors or outdoors. Its rubber handle is comfortable and prevents slipping. It also comes with a diamond sharpener and fire starter, which are great for camping and hunting.
Product Cons
While this is a useful product, it also has its disadvantages including its poor craftsmanship. Plus, the handle is not as sturdy as the blade.